Taman Negeri Kenaboi | Negeri Sembilan
December 1, 2023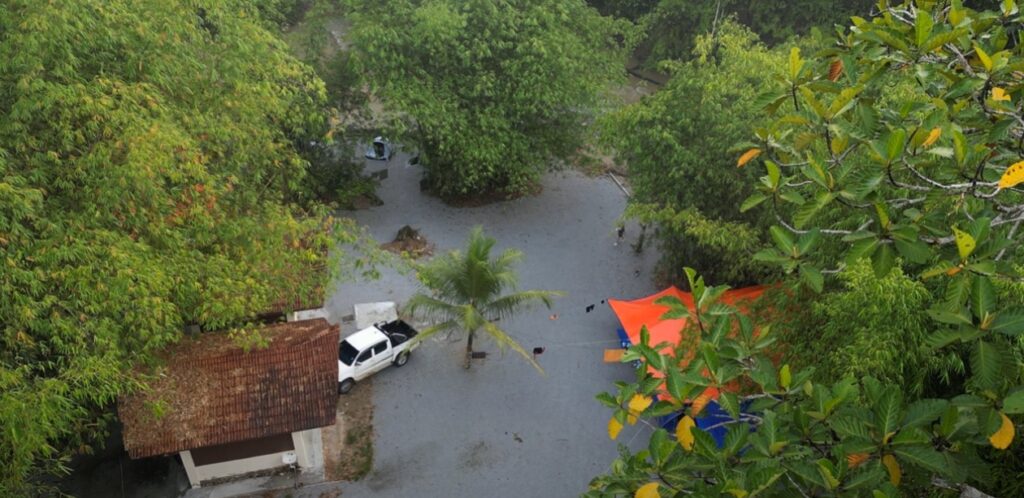 Taman Negeri Kenaboi  or Taman Alam Liar Kenaboi is a state park located at Jelebu ,Negeri Sembilan. This is a public campsite that is maintained by "Jabatan Hutan Negeri Sembilan" , Negeri Sembilan Forestry Department. The nearest town from Taman Negeri Kenaboi is at Titi or Kuala Klawang. This place is great for camping. It can feel a little on the wild side.  At the time of writing, it cost RM 5 per head and RM 5 per tent to camp here per night. So a family of 4 persons, with 1 tent would cost RM25.  There are a few rivers here which is source from upper places such as Janda Baik or Hulu Langat.

There is a drawbridge to cross if you do not have a 4wD. Getting your heavy tents to there can be taxing. If you are using a 4WD, you can unload directly at the campsite and park at the allocated parking spots.
As of 2023, there has been great upgrade on the facilities here. The toilets are extremely well maintained.  The ground has been layed with pebble stones which is great for camping as these stones doesn't accumulate water. There are also lights in the night. You can camp under the bamboo trees as it's cooler under the shades.
Facilites
Toilet and bathrooms
Drawbridge
Light at night
Charges and fees
There is a rm5 per head overnight charges and RM5 per tent charge at Taman Negeri Kenaboi.  If a family of 4 , with a single tent charge would cost RM 5 x 4 + RM 5 = RM 25 per night charges. The RM5 includes permit and so on.
Getting there
Taman Negeri Kenaboi can be reached with normal cars. From Titi , drive towards the end of Kenaboi. You will pass through some orang asli village. Taman Negeri Kenaboi is located at the end of the road. You will pass through a few campsites before reaching Taman Alam Liar Kenaboi, which is located furthest
Things to do
Camping
Cooking
Hiking to Lata Berungut
Hiking to Lata Kijang
Hiking to Lata Dinding